John Bolte
Faculty Picture: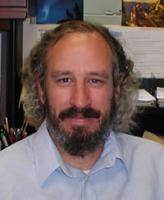 Title:
Professor and Head
Department of Biological & Ecological Engineering
Oregon State University
Specialty:
Dr. Bolte will serve as the lead PI for OSU and be responsible for the development of the integrated ENVISION model and will be responsibile for project reporting to NSF.
Email Address:
boltej@engr.orst.edu
John.Bolte@oregonstate.edu
Research Interests:
Alternative Futures Analyses for Land Use Planning and Sustainability Mathematical modeling and spatial simulation of environmental and agricultural systems. Geographic Information Systems-based spatial modeling. Artificial intelligence applications in Bioresource management.