Thomas A. Spies
Faculty Picture: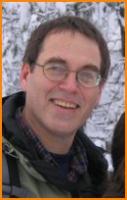 Title:
Research Forester
Pacific Northwest Research Station
USDA Forest Service
Specialty:
Dr. Spies will be responsible for coordinating the ecological and social research components as well as developing the biodiversity metrics.
B.S., 1974, University of Michigan, Ann Arbor M.S., 1978, University of Michigan, Ann Arbor Ph.D., 1983, University of Michigan, Ann Arbor
Research Interests:
Forest ecology, forest succession, stand and landscape structure and dynamics, old growth forest ecology and conservation; overstory-understory relationships; coupled natural and human systems.
Research Support:
National Commission on Science for Sustainable Forestry. Assessing the scientific basis for standards/practices at the stand, management unit, landscape and regional level. $284,000. 2003-2005. Lead PI.
Joint Fire Sciences Program. Effects of disturbance history, landscape pattern, and weather on wildfire severity in southwestern Oregon: implications for management of a fire-prone landscape. $291,333. 2004-2006. PI.
NSF. Long-term Ecological Research at the H.J. Andrews Experimental Forest. $5,640,000. 2008-2014. Co-PI.